Your shopping cart is empty!
HCP AFP/AFU Series - Sewage pumps

Submersible sewage pumps for permanent and portable installation in residential, commercial and agricultural sewage applications.
Models ranging from 0.37kW to 7.5kW.
Used to pump sewage, storm water, manure and waste water.
Available with duck foot bend and guide bars system.

A choice of three impellers depending on the duty and product to be pumped.

These heavy duty cast iron pumps are suitable for portable and permanent installation in waste water and sewage applications
The are fitted with a double, back to back mechanical seal (silicone carbide/silicone carbide) which runs independently from the pumped product and is oil lubricated
Pumps can be installed on quick coupling devices (duck foot bend) to facilitate easy installation and service
Available with three types of impellers. (U - Vortex, P - Single vain and E - Channel)
Pumps are fitted with a motor protector "auto cut" thermal device. This protects the motor from burning due to overloading etc.
An adaptor bracket can be fitted to the pump discharge to facilitate the installation on Flygt, Hidrostal, ROBOT and Tsurumi duck foot bends.
Features:
Durable cast iron submersible solids handing pump.
Multiple impellers for solids up to 2-3 inch diameter.
Auto-cut protector protects motor from burnout due to excessive heat and automatically resets when motor has cooled.
Permanently lubricated mechanical seal and bearings.
Silicon carbide dual mechanical seal isolates motor from sewage.
2P and 4P dry motor with high efficiency and stainless steel motor shaft.
Stainless steel screws and bolts.
Full range pumps and easy installation, available with TOS system which makes it easy to automatically connect and disconnect from above the pits by means of guide rail system.
Applications:-

Dewatering, Sump drainage.
Flood control. Circulation.
Sewage, effluent and waste water removal and transfer.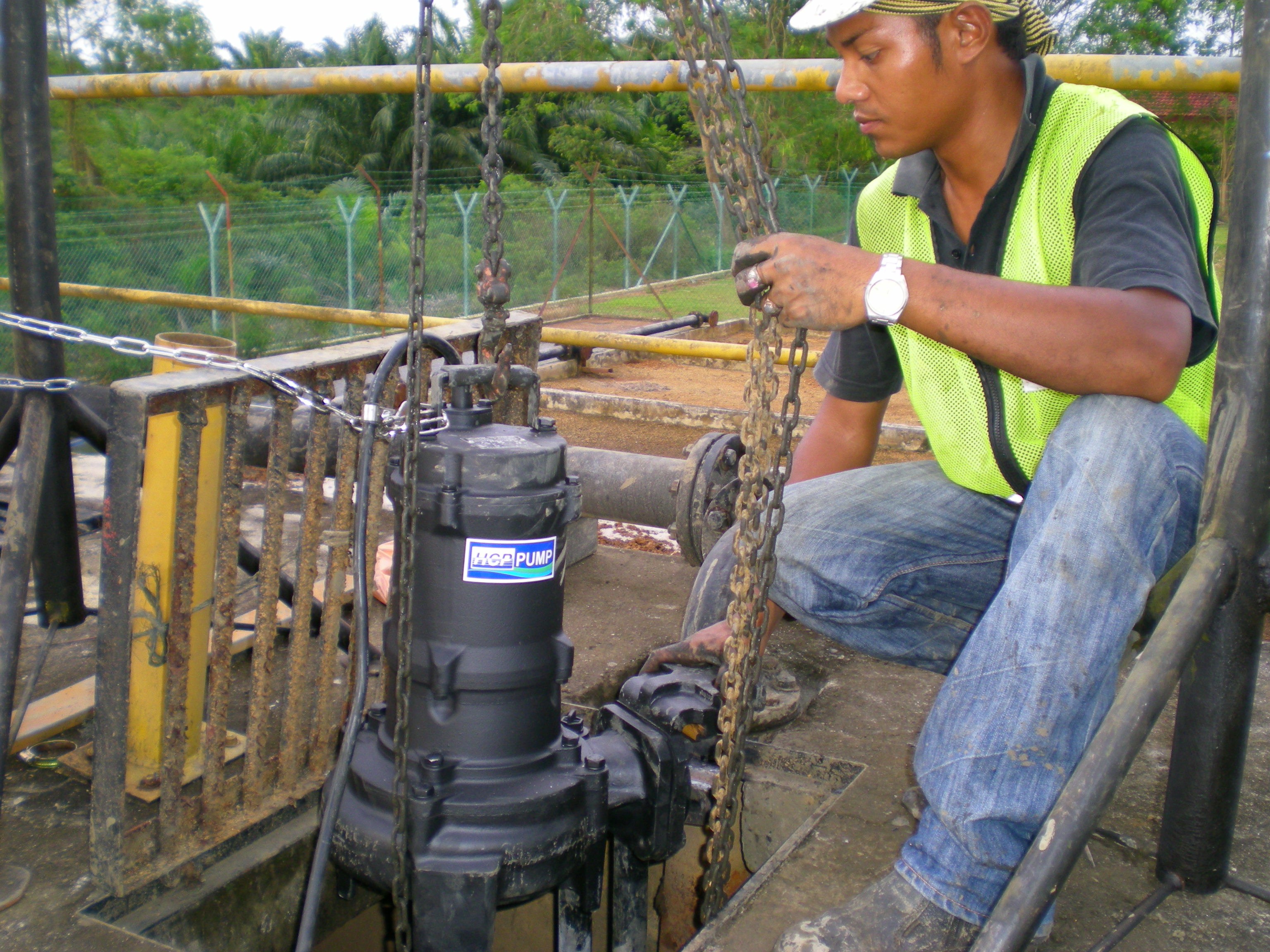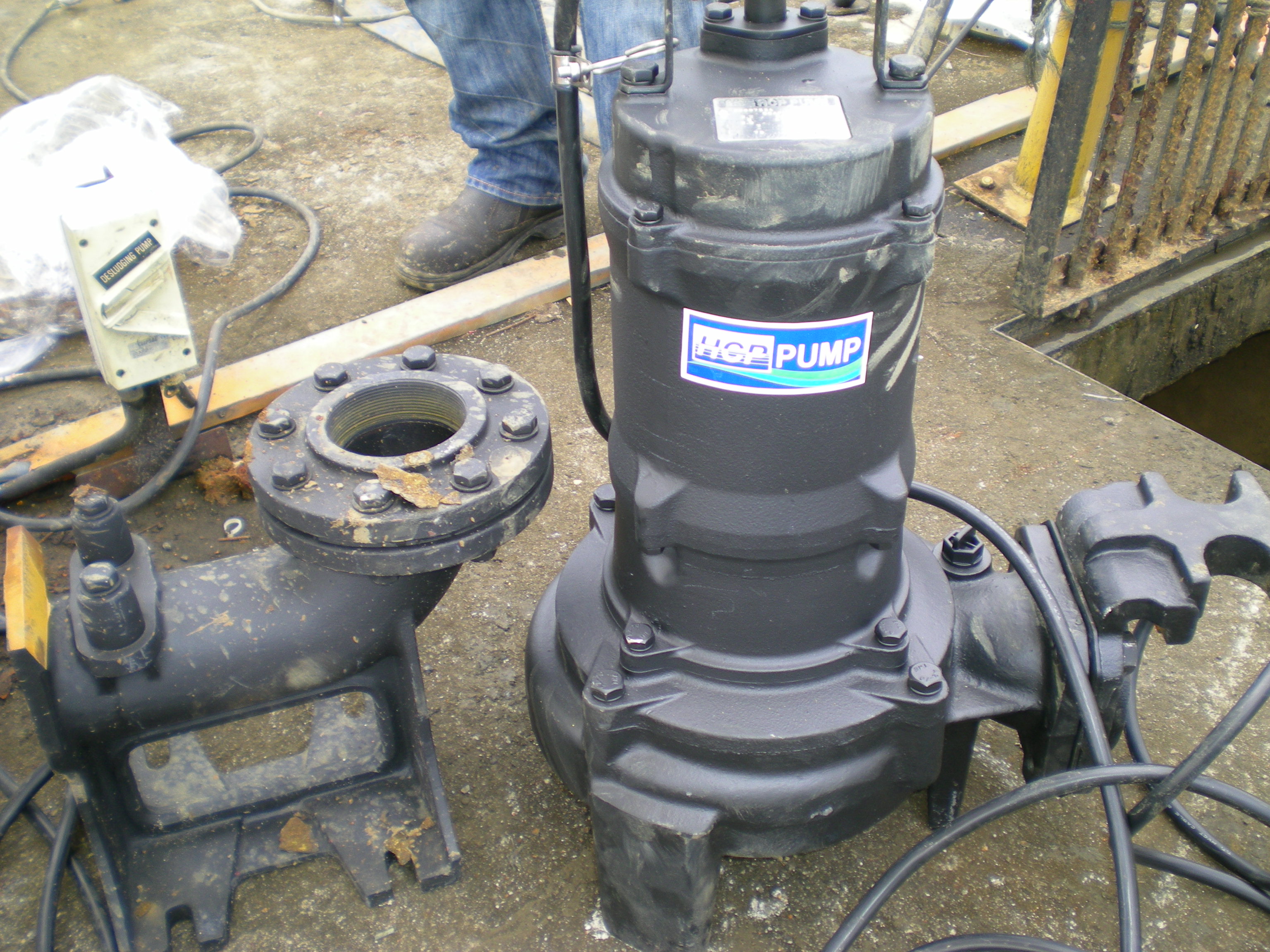 AFP/AFU Sewage Pump
Brand: HCP PUMP
Product Code: AFP & AFU series
Availability: In Stock